HACIENDA LAS CHAPAS – EAST MARBELLA
For anyone looking to Invest in a property on the Costa del Sol, Hacienda de Las Chapas is an excellent choice – Read here to find out what property in Hacienda de Las Chapas has to offer.
Hacienda de Las Chapas is a tranquil, peaceful and exclusive area located between Cabopino and Elviria, just ten minutes from the center of Marbella and 30 Minutes from Malaga Airport.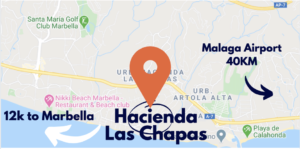 The urbanization offers 24-hour security patrol making it the perfect choice for those looking to reside in Marbella in a safe, residential location close to the center of Marbella but away from the hustle and bustle.
Las Chapas has a lovely sandy beach itself and is a neighbour to some of the best beaches in East Marbella including Marbesa and Carib Playa beach and the picturesque port of Cabopino with its protected sandy beaches and dunes.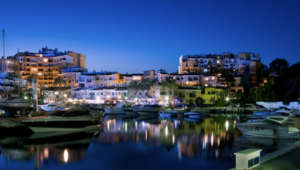 CABOPINO PORT
Here you are just a 5 minute drive to many established and popular beach restaurants in Marbesa and Carib Playa such as Rama, Club 200 and the recently renovated Simbad Beach restaurant.  The Port of Cabpino is the perfect place to enjoy a relaxed dinner, cocktails on a Saturday night without the stress of more populated areas of Marbella or simply spend a day on the beach.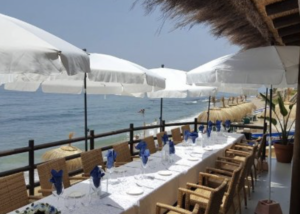 SIMBA BEACH RESTAURANT
Las Chapas has its own Supercor supermarket at the bottom, which is open 7 days a week and within a short drive you can be at the larger town of Elviria in under 5 minates – Here you will find all the amenities you could need including many supermarkets, bars, restaurants and activities including Amazonia treetop Adventure and the local community CrossFit gym, CrossFit Elviria, where all fitness levels and abilities are Welcome.


CROSSFIT ELVIRIA
As well as its own private school 'Las Chapas Bilingual school ', Las Chapas is close to a great selection of international and public schools.
The English International College (EIC) has an excellent reputation and is just a short drive away. You also have Alboran as well as a public nursery, primary school and high school just 5 minutes down the road in Elviria.  The main public hospital for Marbella, Hospital Costa del Sol is literally a few minutes drive.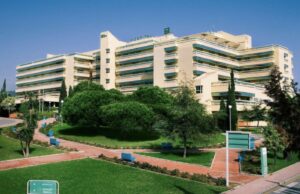 HOSPITAL DEL SOL
The nearest train station to Las Chapas is in Fuengirola which you can get from the airport. Trains are relatively cheap, regular and reliable. You can get a bus From Fuengirola bus station, (next to the train station) direct to Las Chapas – but the easiest way to get to Las Chapas would be to hire a car.
Taxi's and Ubers are also available up and down the coast – Be sure to get a journey price for a taxi before you accept the ride.
Whether you are looking for holiday accommodation or are looking to rent or buy in Hacienda de Las Chapas, Freehome estates are here to help. We are located in the neighboring town of El Rosario, and have been establish for 14 years. Our team of property experts speak 5 languages and are waiting for your call.