Frank de Ruiter – Frank is one of the co-founders and Managing Director of the company. He is Dutch and moved to Spain in 2006 and has worked in the Real Estate business since. Fluent in Dutch, English, Spanish and German Frank heads the sales department and specialises in the reform property projects, where he works hand in hand with our colleague architect to ensure top quality and totally personalised projects.
Shirley de Ruiter – Shirley is the co-founder of the company and moved to Spain with Frank in 2006. Also leading the sales team Shirley brings her interior design experience and can assist you in decorating and designing your dream home. Fluent in English and Dutch with a good knowledge of German and Spanish, Shirley has extensive knowledge and contacts in the East Marbella area and can help you to find the perfect home for you.
Vicki Fagan – Vicki has been with Buena Vida Spain for three years, and has lived in Spain since 1990, being based in the East Marbella area during this time means she has an extensive knowledge of the area and all what this wonderful piece of the Costa del Sol has to offer. As our office manager, bilingual in English & Spanish Vicki is here to help you find your perfect home, and assist you every step of the way. As a part of our Sales and Long Term Rentals team Vicki also ensures the office works efficiently and every one keeps that all so important smile on our faces ready to welcome you.
Sorrel Lewis –  Sorrel brings her marketing and social media skills to our team – watch out for her blogs and daily info and updates on our website and social media. Sorrel is also bringing her past experience into the Holiday rental department, in both the marketing and personal meet and greets for our guests in our many beautiful holiday properties
Chadé de Ruiter – is our Holiday Rental Specialist, she was born in Holland, but has lived in Spain since she was little, she speaks fluent Spanish, Dutch and English, she will help you to find the perfect property for you to spend your holiday in and she will assist along the entire process from looking and making a reservation for the property until the after sales after your check-out.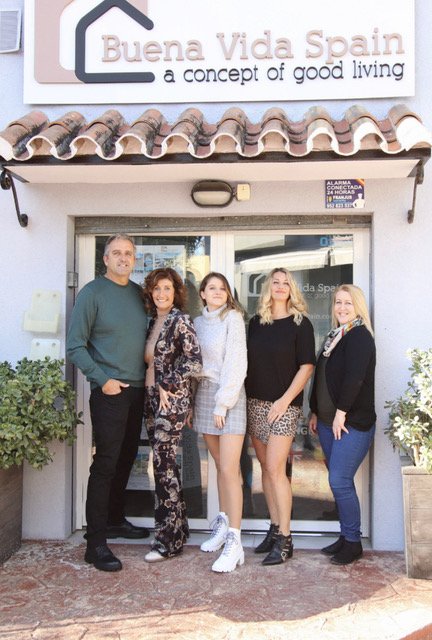 Buena VidaSpain
Urb. El Rosario, Calle Rosmari 2, 29604 - Marbella - Malaga
Tel: +34 952 85 03 28
Email: [email protected]