Read our list of 5 Reasons to Buy a New-build property in the Marbella area together with a stunning selection of hand-picked options.
Make Your own Mark!
One of the best things about buying a new-build property is that it's a complete blank canvas for you to stamp your own mark on. It will be free of any dodgy DIY or decorating and you get to choose everything – Get in early enough (off plan) and you can have an input in fixtures and fittings as well as flooring and colour scheme.

Extras!
Developers of new build properties often throw in incentives to sweeten the deal and secure the sale. For example, they may offer you a discount or include the kitchen appliances in the price.

Lower Bills!
New build properties have to comply with the latest building and energy legislations meaning your electricity bills should be a lot lower than if you were buying a resale property. As your property will be brand new, maintenance bills will also be much lower.

You'll Get warranty!
New build property will come with guarantees and warranty protecting you against any costly structural issues

Payment Options and Assistance!
Developers offer payment structures on off plan and new-build properties, enabling staged payments depending on the finalisation date of the development. Many also offer assistance when a mortgage is required.

I hope you have found our list of 5 Reasons to Buy a New-build useful - Here you can read eight pointers on buying a new-build property in Spain By Idealista.
Have a look at these three hand picked new-build properties in the Marbella area.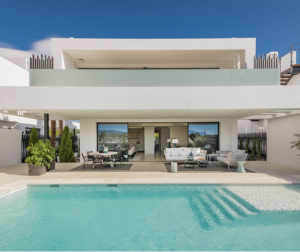 ALTOS de PUENTE ROMANO
€2,400,000
*6 bed 7 bath
*Maximum Security
*innovative tech trends
*Panoramic views
*Full domotics
Click here to see this stunning new-build property in in Altos de Puente Romano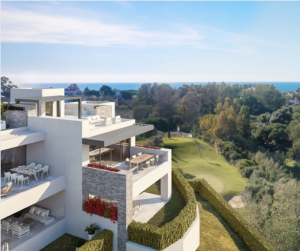 CABOPINO MARBELLA EAST
€361,000
*2, 3 and 4 bedrooms
*Frontline Golf apartments
*indoor & outdoor pools
*Onsite Gym
*Sea views
Click here to see this fabulous new-build property in Cabopino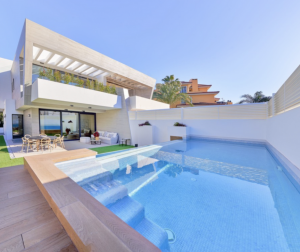 THE HEART OF PUERTO BANUS
€1,602,000
*3 bed 4 baths
*Semi detached Villas
*High standard design
*Private pool and Garden
*Interior Design Service
Click here to see this stunning new-build property in the Heart of Puerto Banus.
Not what you are looking for?
Call us with your requirements and we will help you find your perfect New-Build Property in Marbella.  We work within a network of other real estate agents where we can access many more properties along the coast.