Below are our top tips on how to sell your property in Spain. We give you the dos and don'ts and arm you with a detailed checklist.
In case you haven't heard. Property in Spain is booming right now! Prices are still rising, buyers are here in force and there is a high feeling of confidence in the air.
So, if you have been on the fence, then it's time to get off and cash in on the high demand and low supply of the current 2022 property market.
NOW is the time to sell your house in Spain and in this week's blog we give you the HOW.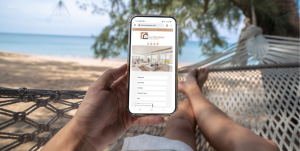 THE DO NOTS
Do not overprice your home!
A huge part of the pro­cess of selling a house in Spain is de­cid­ing on a selling price. We have seen cli­ents lose many months and thou­sands of €'s by setting the price too high.
Do not pick the first agent you see!
Pick­ing the wrong agent can be costly and stress­ful. Checktheir credentials and reviews. Don't pick an agent just because they offer a reduced commission. Good Estate agents will earn their commission.
Do not cut corners! 
Investing in some repairs and a lick of paint is going to save you time and money.
Do not be Un-prepared!
It is important to understand the costs, fees and taxes, associated with selling your spanish property.
Do not get too emotional!
It's a business transaction and its better to keep your emotions out of it.
Do not put it on the market unless you are 100% sure!
It is frustrating for everyone if at the last minute, you change your mind.

THE DOS
Call Buena Vida Spain
If you pick the wrong agent you will lose time & money. You learn thing or 2 after 20 years in the business. We have an abundance of local knowledge a multilingual team who speak your language.We have a sterling reputation and have access to a large network of agents and clients.
Paint, repair & deep clean!
Com­plete all those jobs and re­pairs you've been put­ting off. In­vest some time patch­ing holes, re­pair­ing trim, and re­paint­ing. Give po­ten­tial buy­ers the very best first im­pres­sion. * Buena Vida Spain Can help you with this!
Declutter and stage your home!
Get rid of all of your personal effects, photos and ornaments. Ar­range fur­niture in a way that high­lights your home's best at­trib­utes. The goal is to help po­ten­tial buy­ers pic­ture them­selves liv­ing in the home. *We will help you with this too!
Get great photos!
Great photos make ALL the difference. Once you have prepared your property for sale, we will take care of the photos, videos, marketing and social media. * Use Buena Vida Spain as your agent and we will mange all this for you.

CHECKLIST  - HOW TO SELL YOUR PROPERTY IN SPAIN
Make the decision you 100% want to sell
Call Buena Vida Spain - So we can help you with the following
Paint, make repairs and deep clean
Declutter and stage your home
Decide on a selling price
Sign a selling agreement
Speak to a lawyer
Sort out your paperwork, so you are ready when needed for notary
Arrange photos and a videos for Marketing & Social media
Get it sold!

GET IN TOUCH!
After 20 years in the Spanish property business, It's telling that a large portion of our client base are repeat clients and referrals. 
Our beautiful offices are based in El Rosario, East Marbella. Click here for directions.
We will offer you a personal and professional service that is second to none. But don't just take our word for it, make an appointment to come and see us, and make up your own mind. We can't wait to hear from you!