Top 6 Investment Properties in Marbella
Below we give you six of our best investment properties in Marbella East.
As well as being great value for money, these properties all represent FANTASTIC INVESTMENT OPPORTUNITIES due to their excellent location with year round rental possibilities.
If you are looking for a rental investment then let us help. We will help you find the ideal rental property, and then help you rent your property too!
With over 20 years buying, selling and renting property on the coast, and with a multilingual team, we can offer you expert advice on the options available to you.
Check out this months top property picks below and then get in touch!

€795,000
El Rosario Villa
3 Bedrooms
3 Bathrooms
Plot Size 1027 m2

CLICK here to see more information on this Villa.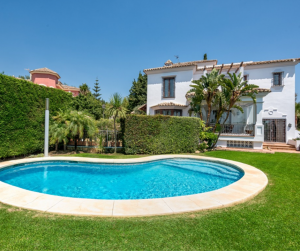 €1,895,000
El Rosario Villa
6 Bedrooms
8 Bathrooms
Plot Size 1001 m2
CLICK here to see more information on this Villa. 

€1,950,000
El Rosario Villa
7 Bedrooms
4 Bathrooms
Plot Size 3000 m2
CLICK here to see more information on this Villa. 
Travel to Spain - Current Covid Rules
Double jabbed travellers can enter spain without a Covid test. Those who have chosen not to get jabbed need to present a negative test.
RETURN TO THE UK: The traffic light system is no more and has been replaced with a simple red list, until the new year at least.
Fully vaccinated travellers, will not need to take a Covid test before arrival into England from a non-red country.
A test on day two of your return will still be required Check the UK government website or further details.
Passengers who aren't fully vaccinated will still have to take a pre-departure test, a day two and day eight PCR test - and self-isolate for 10 days - upon their return from a non-red list country, including Spain. Test to Release will remain an option for unvaccinated passengers who wish to shorten their isolation period.
**Always check latest travel and safety information on official government websites. The Link to the Spanish Government website can be found here: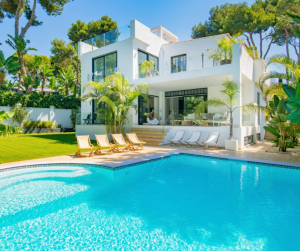 €3,495,000
Los Monteros Villa
5 Bedrooms
4 Bathrooms
Plot Size 700 m2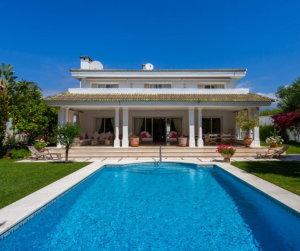 €1,875,000
Los Monteros Villa
5 Bedrooms
5 Bathrooms
Plot Size 900 m2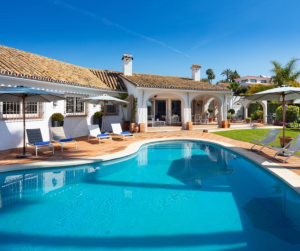 €1,150,000
El Rosario Villa
5 Bedrooms
3 Bathrooms
Plot Size 1746 m2