SPAIN IS READY FOR SUMMER 2021
The state of alarm has ended here in Spain. There are no more curfews, restrictions have been eased and the sun is shining and ready for summer 2021.
BUSINESS AS USUAL!
Andalucia and the Costa del Sol are currently in the stabilisation phase. Food and drink establishments are able to remain open until midnight, and clubs and venues until 2AM. Table limits are set at 8 indoors and 10 outdoors and people are still advised to keep their 1.5m distance and wear a mask.
As of June the 1st and all being well, the normalisation stage will begin and it will be business as usual. That includes NO MASKS! Hoorah!
All OF OUR HOLIDAY VILLAS ARE REDUCED FROM LAST YEARS PRICE

GREEN LIGHT FOR TRAVEL?

The good news for those of you that have the green light to travel to Spain?

All of our holiday villas are reduced from last years prices. Call us for special deals and further details about our cancellation policies.

We advise you all to stay up to date with the latest news and travel advice. Click here to see Spains official news and guidelines.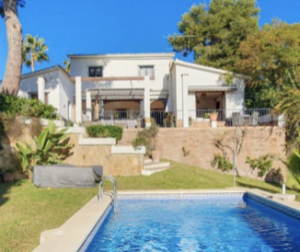 VILLA CARIB PLAYA
CARIB PLAYA
€2640 PER WEEK
JULY/AUG
SLEEPS 8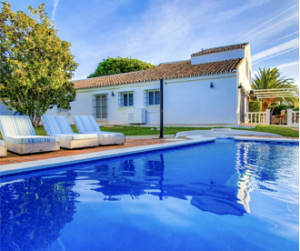 LOS PALMERAS 
CALAHONDA, MIJAS COSTA
€3500 PER WEEK
JULY/AUG
SLEEPS 8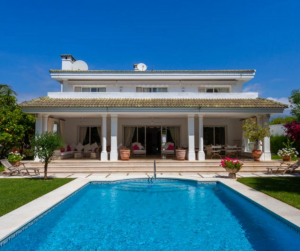 VILLA LOS MONTEROS
LOS MONTEROS, MARBELLA
€3900 PER WEEK
JULY/AUG
SLEEPS 10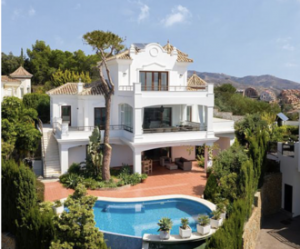 VILLA BELLA
ELVIRIA, MARBELLA
€5000 PER WEEK
JULY/AUG
SLEEPS 8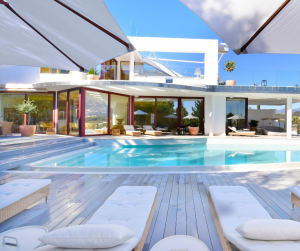 VILLA BLANCA
NUEVA ANDALUCIA, MARBELLA
€15000 PER WEEK
JULY/AUG
SLEEPS 16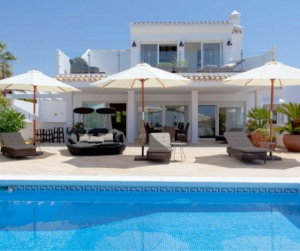 VILLA PARADISE
GOLDEN MILE, MARBELLA
€20,000 PER WEEK
JULY/AUG
SLEEPS 10
NEED A PCR TEST TO RETURN HOME?
When you travel home from your holiday in Spain, you can arrange your PCR test online at Malaga airport or at a number of private clinics. Prices range from €50 to €100 Euros per person and you can have your results back in as little as 12 hours.
CALL US & LET US DO THE LEG WORK!
If you have any questions regarding travelling safely to Spain this summer or regarding any of our holiday homes in Spain. Please don't hesitate to get in touch. Our team of multilingual property experts will be happy to help you find your perfect holiday home to suit your budget and requirements!