Despite the economic and social effects of Brexit and the pandemic, Spain continues to be the preferred location for international buyers and remains one of the top destinations for foreigners to buy a second home year after year.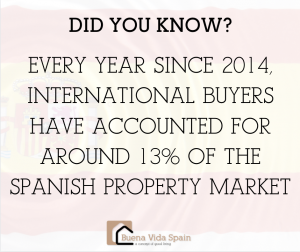 In 2020, restrictions on mobility meant that the foreign market in Spain was smaller than usual. However, in Q3, foreigners still accounted for 11.39% of all purchases in Spain.
At the provincial level, the percentages are higher still. In Q3 2020, the foreign market accounted for 30.25% in Malaga (Costa del Sol).
The Global pandemic has undoubtedly changed people's perspectives on their living situations and we have seen a notable rise in homeowners looking to buy a second home in Spain. The rise comes from not only Spanish residents, but also expats and foreigners looking to relocate or for larger holiday homes with more outdoor space.
Below, we look at where and how to buy a second home in Spain as well as some general facts about the Spanish property market.
Where to buy a second property in Spain?
Let's have a look at Marbella and its neighboring towns so you have a better idea of where your perfect second home in Spain will be!
Marbella
.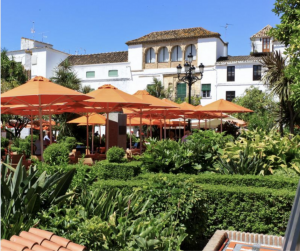 The traditional and charming 16th century 'old town Marbella', with its iconic Plaza de Los Naranjos or ' Orange Square' is a favorite with residents and foreigners alike. This makes Marbella old town an excellent choice for property investment.
Click here to see a list of property for sale in Marbella. 
Puerto Banus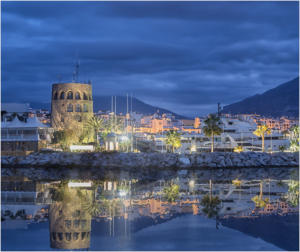 Puerto Banus has long been a favourite with the rich and famous with its luxury shops, exquisite restaurants and super yacht haven. Property in Puerto Banus offers excellent investment potential that will remain in demand with a luxury price tag.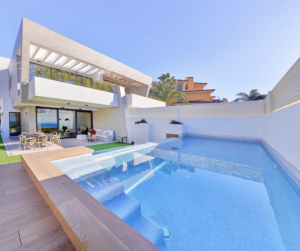 Have a look at this stunning 3 bedroom house in Puerto Banus for €1,602,000
The Golden Mile
The Golden Mile and the New Golden Mile, is another expensive Marbella neighborhood, offering exclusive high-end properties, home to celebrities such as Eva Longoria and Alan Sugar.

Check out this 3 bedroom ground floor apartment on the Golden Mile in Marbella for €995,000
Nueva Andalucía
Nueva Andalucía is an exclusive location in the Golf Valley just west of Marbella. A great choice for buyers looking for an exclusive location in a beautifully developed area, close to all the fantastic beaches, nightlife and amenities its neighbours have to offer. Read our Nueva Andalucia Area Guide

This magnificent, modern villa is located in Nueva Andalucía, Marbella - Click here to see more.

East Marbella
In the neighbouring villages heading East of Puerto Banus and Marbella, you can find El Rosario, Elviria and Las Chapas. These areas are hugely popular with residents, ex pats and holidaymakers. Here you can find a varied selection of different properties.  These properties vary from new developments, resales, and villas to apartments, penthouses and townhouses.  East Marbella offers a property to suit most budgets and requirements.
Marbesa is an excellent choice for smaller budgets in the Marbella area, an upcoming neighbourhood with great investment potential.
Click here to see our selection of property for sale in East Marbella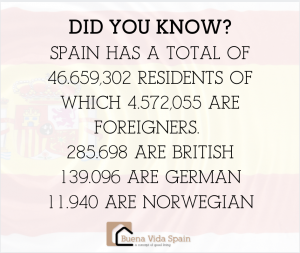 How to find a second home in Spain?
Most foreigners and expats will use a real estate agency to find a property on the Costa del Sol. Using a real estate agency will make your life easier! We have the knowledge and expertise of the area and procedures, which ultimately saves you time, stress and money.
Let us help you find your perfect second home in Spain.  Our team of multilingual property experts will help you find your perfect second home in Spain.