TRAVEL SAFELY TO SPAIN THIS SUMMER
Restrictions have been eased here on the Costa del Sol and people are beginning to book their summer holidays in Spain for 2021! Read how Spain intends to keep you safe on your travels as well as what you need to be able to get in and out.
For those who are permitted to travel to Spain this summer, you can feel safe with the knowledge that the Spanish Government has implemented strict measures to protect YOUR health. Below we detail the measures the Spanish government have in place to protect the health of the general public as well as its international passengers, upon your arrival in Spain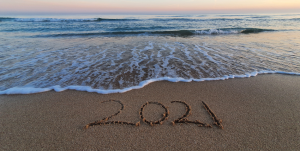 MAKE SURE YOU HAVE YOUR PAPERWORK IN ORDER
All passengers travelling from an airport outside of Spain must complete a FCS health control form. It is important that before traveling to Spain, you have completed this online form. You can complete your form here, or download the mobile app. You will then receive a QR code to show at the airport control and proceed on your travels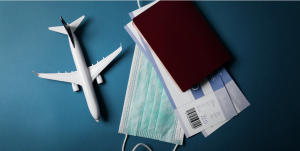 EASING OF RESTRICTIONS
Currently in Malaga, Mijas and Marbella, all bars and restaurants, commerce and hospitality can remain open until 22.30. There is a curfew in place from 23:00 to 06:00 and you can meet with a maximum of 6 people outside and 4 inside. This is with the exception of people who are living together. A perimeter closure is in place whereby you cannot travel outside of Malaga province. We advise you to stay up to date with the latest news on restrictions to travel safely to Spain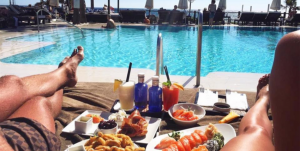 HOLIDAY HOMES IN SPAIN
We have a wonderful selection of holiday villas on the costa del sol. All of our holiday villas are reduced from last years prices. Call us for special covid discounts and details about our free cancellation policy. Click here to see our full list of holiday homes on the Costa del Sol.
Check out some of our favourites below:

NUEVA ANDALUCIA SLEEPS 12
€8450 PER WEEK IN JULY/AUG

VILLA BELLA

ELVIRIA, MARBELLA - SLEEPS 8
€5000 PER WEEK IN JULY/AUG
CARIB PLAYA - SLEEPS 8
€2640 PER WEEK IN JULY/AUG
EL ROSARIO - SLEEPS 10
€5000 PER WEEK IN JULY/AUG
COSTABELLA - SLEEPS 12
€15,000 PER WEEK IN JULY/AUG
CALAHONDA - SLEEPS 8
€3500 PER WEEK IN JULY/AUG
TRAVELLING HOME FROM SPAIN
When you travel home from you holiday in Spain, you can arrange your PCR test online at Malaga airport. These tests are available for 58,68€ and results are back within 12 hours. You can book your appointment here: https://travelcovidtestcenter.com/malag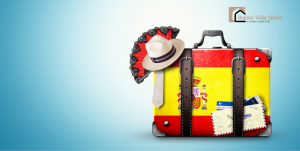 GET IN TOUCH!
We hope you have found this information informative - if you have any questions regarding your summer holidays in Spain. Please don't hesitate to get in touch. Our team of multilingual property experts will be happy to help you find your perfect holiday home to suit your budget and requirements! Keep calm and viva españa!