Is Urbanisation El Rosario the perfect residential area in East Marbella? We take a closer look below...
Set in the east of Marbella and in between Los Monteros and Elviria, El Rosario is in the heart of the most popular residential areas on the Costa del Sol. Read below why El Rosario is considered the perfect location for anyone looking for a Marbella postcode, within a more peaceful and idyllic setting. Find out how this quaint little beachside urbanisation, just 5 minutes away from Marbella town, steals the hearts of its residents; with an abundance of amenities and activities and a diverse selection of property options.
AMPLE AMENITIES
El Rosario has its very own mini commercial center, which includes a number of useful amenities for its residents. Here you can find a Supersol supermarket, bank, pharmacy and car hire. You can also enjoy a popular bakery, several cafes, shops and excellent restaurants.
Sandy dunes and gorgeous sandy beaches are one of the main attractions of el Rosario as well as its beach clubs, chiringuitos & beach bars.  People travel far and wide to have a sample of its excellent fish and seafood restaurants. Nosso Summer club is a favourite as well as Luna Beach Restaurant.
A number of well-regarded schools are all in the area including the bilingual Colegio Las Chapas, the Colegio Alborán and the English International College.
The Costa del Sol Hospital is less than 5 mins away and you have a number of private health and dental clinics in the area.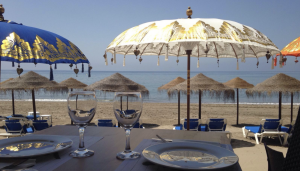 ABUNDANT ACTIVITIES
If you lead an active lifestyle then El Rosario is the right place for you! Here within the urbanisation you can find the Royal Tennis Club Marbella, which as well as its club facilities and coaching, also provides a gym, pool and restaurant.
You are spoilt for choice for golf in the area. Marbella Golf & Country Club, Santa Clara Golf Marbella, Río Real Golf  & Greenlife Golf are all very close by.
Marbella Rugby Club is just 5 mins away and there are a number of padel courts and gyms in the area. You also have a crossfit gym in the neighbouring town of Elviria.
You can also find many water sporting activities on El Rosario beach and the neighboring beaches of Cabopino. Including Paddle boarding, jet-skis, paragliding, and the inflatable fun zones, to name a few.
These abundant activities are why El Rosario is so popular with families, both for everyday living and for holidays.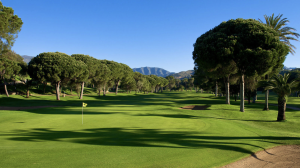 DIVERSE PROPERTY OPTIONS
Urbanisation El Rosario offers a large and diverse range of property from luxury and contemporary villas, to traditional Andalucían style homes. You can find villas with all the mod cons, designed, furnished and ready to move in. You can also find older properties, ideal for those looking for a do-er upper project with investment potential.
One of the many benefits of the hillside El Rosario location are the views! Nearly all of the properties have incredible views out to the sea, mountains or golf, or all of the above.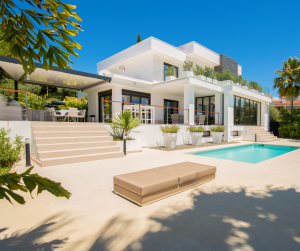 Villa for sale in El Rosario - €2,200,000
4 Bedrooms
5 Bathrooms
Plot Size 1436 m2
CLICK HERE TO SEE MORE INFORMATION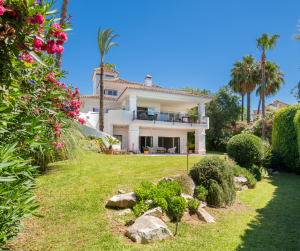 Villa in El Rosario - €1,629,000
4 Bedrooms
3 Bathrooms
Plot Size 1190 m2
CLICK HERE TO SEE MORE INFORMATION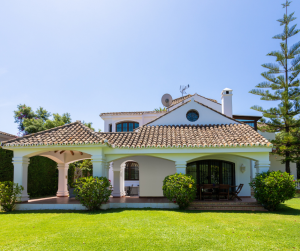 Villa for sale in El Rosario - €1,950,000
7 Bedrooms
4 Bathrooms
Plot Size 3000 m2
CHECK US OUT!
It's easy to see why Urbanisation El Rosario remains so popular and is home to expats of so many different nationalities.
Buena Vida Spain have been selling and renting houses from our offices here in El Rosario for over 20 years. So, naturally we know the area better than most! If you have a property you would like to sell, or are looking to buy a property in the area, then please get in touch!
Our multilingual property experts will be happy to help!